Welcome to the very first
Share the Love
Valentines Link up
Share your Valentine inspirations, recipes, gift ideas, DIY projects, decorating ideas or crafts!!
Share your outfit inspirations for Valentines Day!
If you need help coming up with ideas please feel free to
e-mail me at thepinkruffle@gmail.com
Link up your blog post not your blog
Your post needs to have something
to do with each weeks theme
Place our blog button in your post
Comment on the blog that is
linked up before your post
If you have lots of love, leave a few encouraging comments on 3 or more blogs (not required but encouraged)
I am so excited to have you join in!!!
Here's a little refresher of our schedule:
Share your outfit inspirations for Valentines Day!
Valentine date night ideas or
fun ideas for if you are single on Valentines Day!
Or share ways to get through Valentines Day when you're alone.
I wanted to create something so fun to show you, but the weekend went too fast! So here are some fun ideas that I am going to try out!
1. Write 14 reasons why I love you cards....one for each day of February up until the Feb. 14th!
2. Cute gift for a friend, co-worker or sibling
3. Cute for if you have kids who do valentines!
4. And who doesn't love a free printable!
Go HERE to print out color of your choice
Can't wait to see everyone's Valentine's Day Inspirations!!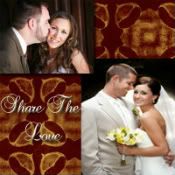 <div align="center"><a href="http://cantelmofamily.blogspot.com" title="Keeping up with the Cantelmo's"><img src="http://i29.photobucket.com/albums/c279/MelanieMDavey/SharetheLove-1.jpg" alt="Keeping up with the Cantelmo's" style="border:none;" /></a></div>