Every Tuesday leading up to Valentines Day
there will be a link up party
Copy down each weeks prompt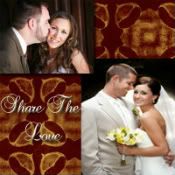 <div align="center"><a href="http://cantelmofamily.blogspot.com" title="Keeping up with the Cantelmo's"><img src="http://i29.photobucket.com/albums/c279/MelanieMDavey/SharetheLove-1.jpg" alt="Keeping up with the Cantelmo's" style="border:none;" /></a></div>
The schedule:
Share your Valentine inspirations, recipes, gift ideas, DIY projects, decorating ideas or crafts!!
Share your outfit inspirations for Valentines Day!
February 7th
Valentine date night ideas or
fun ideas for if you are single on Valentines Day!
February 14th
Or share ways to get through Valentines Day when you're alone.
We can't wait to see what you've got!